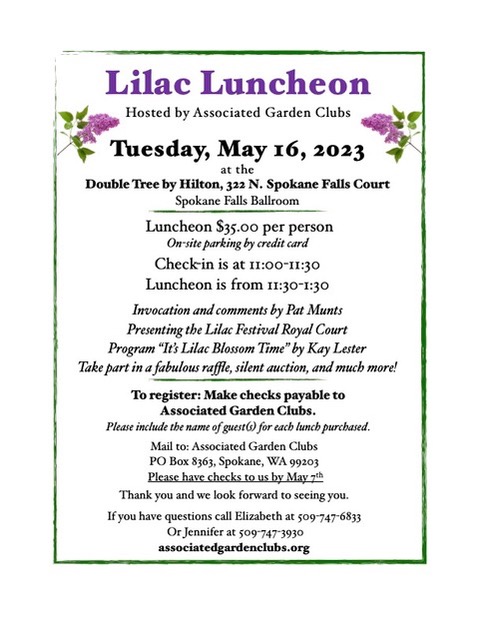 Exciting and Delightful Auction Items!
There will be a wonderful selection of gift baskets to peak every person's interests.
Bees, Birds, Lilac, a gardening basket and a Tea basket.   
All baskets filled with enjoyable theme items
Additional Beautiful Items !
Painting by Gloria Fox,
Two matching cedar planters (with plants)
Two-trugs (planted)
Two smaller trugs(planted)
One $75 gift certificate to Barn and Blossom

Table centerpieces of flower filled small trugs to be raffled
Please note that reservations need to be received by May 7, 2023.